Nineteen18, an intimate 42-seat restaurant, is an improvised celebration of local tradition through innovative tasting menus. The restaurant takes its name from the year Lithuania regained independence, and head chef Matas Paulinas has created an environment that explores and highlights the rich culinary heritage of the region. With a majority of the produce sourced from the restaurant's very own farm and the countryside around it, Paulinas guides diners through a contemporary interpretation of ethnographic themes from recent history. "As we work responsibly and sustainably to the fullest and in harmony with the seasons, we make sure to preserve the abundance from our harvest so we can use it throughout the year," he says about the inspiration that drives him.
Nineteen18 is one of the latest members of a local restaurant community that strives to redefine what the future direction of Lithuanian Cuisine is all about. "We intend to be a very active and curious member of this movement," Paulinas affirms. "Besides the ongoing extensive research and investigation of our roots and traditions in terms of farming, foraging and preserving, we have already developed close partnerships with a network of local chefs, artisans and farmers to promote and develop superb examples of local products, and we can't wait to further explore their potential."

Lithuanian restaurants received the so-called Scandinavian "Michelin" evaluation. Prestigious Scandinavian restaurant guide "White Guide" rated Lithuanian restaurants for the third time. For our debut in this guide, "Nineteen 18" with our head chef Matas Paulinas received a high second position.

Nineteen18 is what happens when a love of the land meets a passion for culinary innovation. Ingredients are plucked straight from the restaurant's farm, or foraged nearby, while surplus are preserved using ancient techniques such as pickling and fermenting.The World's 50 Best Restaurants Academy comprises more than 1,000 international restaurant industry experts.The World's 50 Best Bars Academy comprises more than 500 international drinks experts, including bar owners and bartenders, drinks writers and cocktail aficionados.
At Nineteen18, we are lucky to work with young individuals with diverse professional backgrounds. Undoubtedly it creates certain dynamics in the way we operate and, most importantly, the final result of our hard work.

Matas


Paulinas
Head Chef
Strict but charming. Unique style of cooking and running a restaurant was developed thanks to over a decade traveling.

Matteo


Covacci
Sous Chef
Ragazzo ingegnere. A talented chef with a bachelor's degree in engineering.

VITA


BARTININKAITĖ
ASSISTANT HEAD CHEF
Meet Vita. With Nineteen18 from day one, today – an essential part of the restaurant.

Eglė


Laukytė
Service manager
Copenhagen vibes – the energy driver in the dining room that finally got back from Denmark.
A list of friends that took a part in creating and continue playing a very important role at Senators Passage.
Už interjerą, kuris kalba pats už save
Už neįprastus ir jaukius restorano dekoravimo sprendimus
Už nestandartinius medžio dirbinius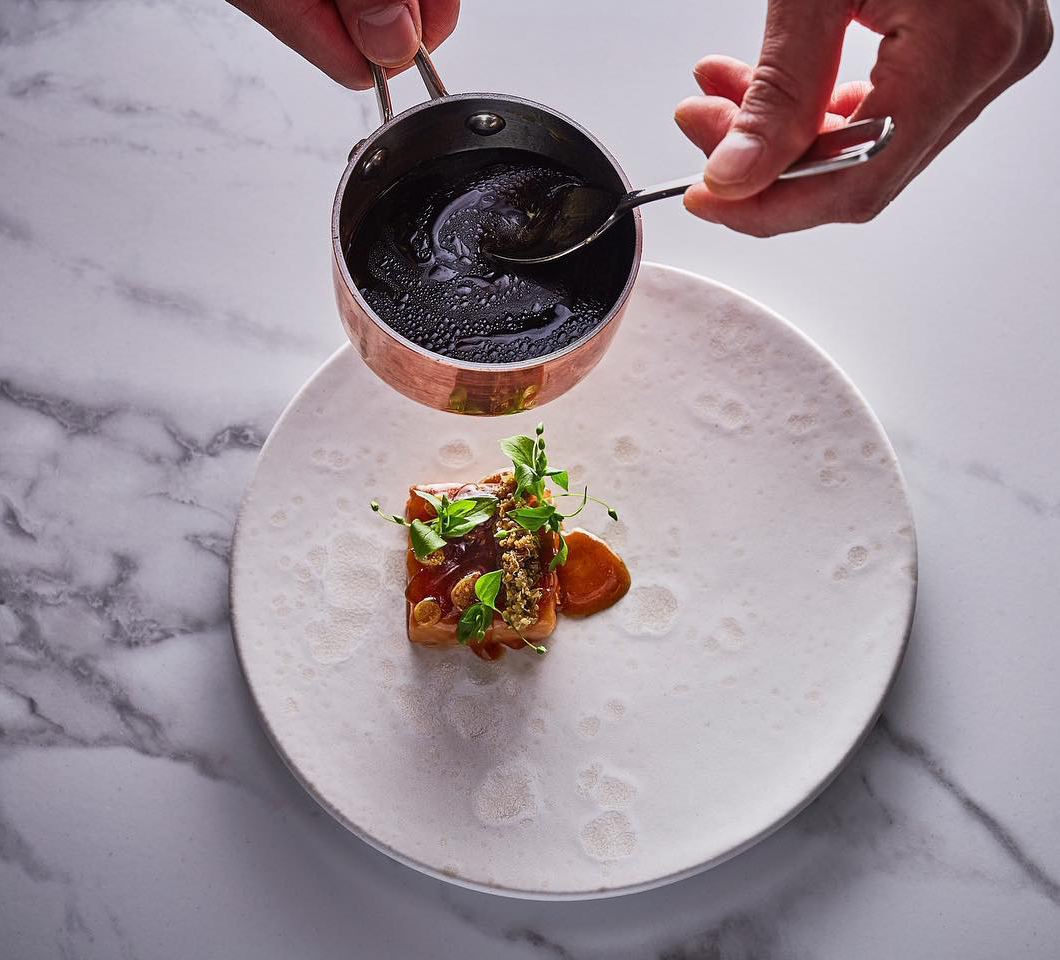 We are glad to invite you to the restaurant at Senatorių Pasažas:
Friday: 17:30 – 01:00
Saturday: 17:30 – 01:00
Nineteen18 review on www.foodtroopers.com
I didn't travel to Vilnius expecting amazing food. In fact this was a trip where restaurant research happened after flight bookings and Lithuania doesn't have a reputation for its food and is off the Michelin radar. However my research suggested that the best place to try would be Nineteen18 (named after Lithuania's year of independence), both because of the reputation of the chef and also due to his time spent at the legendary Noma in Copenhagen…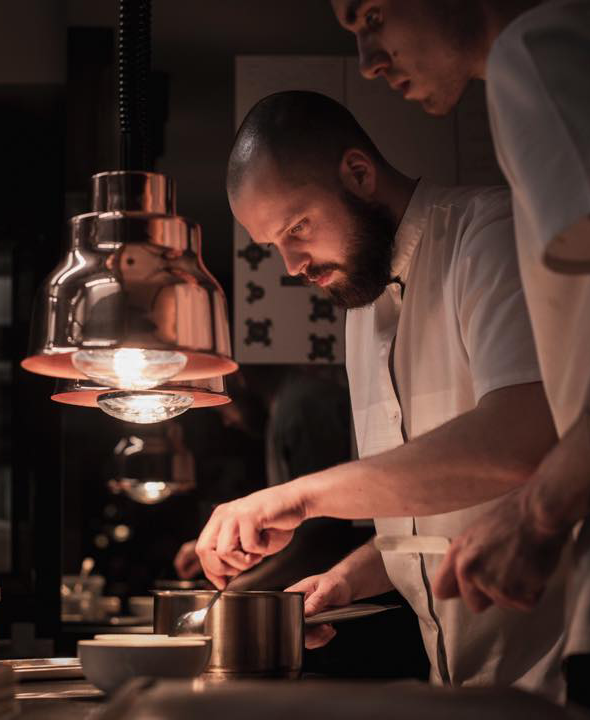 We're always looking for curious, ambitious, and passionate chefs and waiters willing to join us. Don't hesitate and contact us.
Our doors are also always open for internship applications in FOH and BOH.
We look forward to welcoming you to Nineteen18.
We are open Wednesday - Friday 18:00 to 23:00, Saturday from 17:00 to 23:00.
For further information call us Tuesday to Saturday from 12:00 to 18:00 or write us an email.